"

The music of Talismã is smooth as silk - a sultry and intimate listening experience."
Talismã is a new recording project from vibraphonist Mark Duggan, rooted in the Brazilian styles of samba, bossa nova and choro. Joined by Louis Simão (bass and accordion) and Marco Tulio (violão), Talismã creates elegant and intimate chamber music with flourishes of jazz and samba suingue. Their lush and spacious arrangements of Brazilian classics, mixed with original compositions, offer a truly sophisticated listening experience.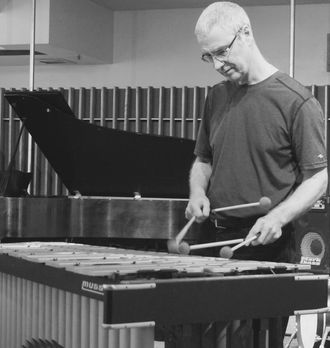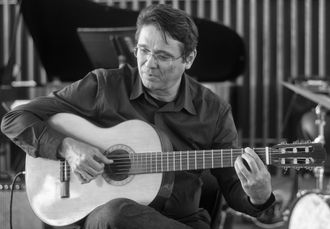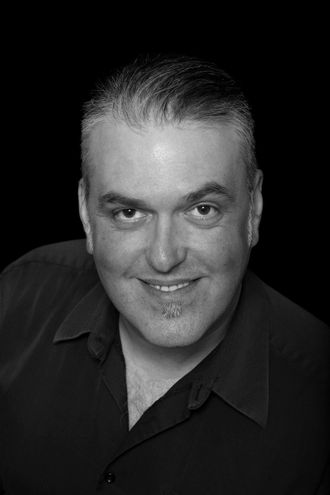 0:00/3:45

0:00/4:06

0:00/3:03

0:00/5:26
Biographies:
A versatile performer, composer and producer, vibraphonist Mark Duggan has been active in multiple musical genres for over 40 years. Based in Toronto, Canada, Duggan's passionate blend of musical styles has impressed audiences worldwide, from the Tongyeong Music Festival in Korea and Lincoln Center in New York, to the Montreux Jazz Festival in Switzerland. Duggan has performed with many jazz and popular music artists including Diana Krall, Charlie Haden, Maria Schneider, Quinsin Nachoff, Petula Clark, Kiran Ahluwalia, Maryem Tollar, Andy Stochansky, Nelly Furtado, Oliver Schroer, Don Ross, Kevin Barrett, Rufus Wainwright and for ten years, he performed and recorded extensively with his own group, Vuja dé. He has been deeply involved with Brazilian music for over twenty years, performing and/or recording with Celso Machado, Guinga, Henrique Cazes, Wagner Petrilli, Pedro Quental, Marco Tulio and Rogerio Souza among others. He has released six CDs of his own music, which have received multiple nominations from both the Juno and East Coast Music Awards. In 2017 Duggan recorded on the Cuphead video game soundtrack which has sold over three million copies.
Guitarist Marco Tulio from Fortaleza, Brazil, has more than 30 years experience in the genres of samba, bossa nova, choro and baião. Marco performs regularly in Brazil and Canada with a variety of singers and instrumentalists including the group O Povo, Fernando Néri, Lucia Menezes and Ricardo Black. He also performs with the group Mistura Brasileira with Moacir Bede and Nilton Fiore, and as a guitar duo with Marcos Maia. He participated in the IV Festival de Video in Fortaleza in 1994 where he won the Best Film Soundtrack prize in partnership with Fernando Néri. Marco is professor of guitar at the Federal University of Ceará in Brazil and has given workshops on Brazilian popular music at various schools and universities including the University of Montreal, Canada (UQAM) and the University of Toronto's Department of Jazz Studies.
Toronto-based musician Louis Simão has been composing, performing and recording as a multi-instrumentalist in a variety of genres for twenty years. 2016 marked the release of his much-anticipated solo album, "A LUZ" (The Light) – a collection of Simão's own compositions and arrangements. Simão has performed and/or recorded with Nelly Furtado, Dominic Mancuso (2010 JUNO winner), Michael Occhipinti's Sicilian Jazz Project (2009 JUNO nominee), Kiran Ahluwalia, Luis Mario Ochoa, Justin Rutledge, Guinga, Henrique Cazes, Patricia Cano, Daniela Nardi's Espresso Manifesto, Sophie Milman, Bill McBirnie, "MARIA SEVERA" at The Shaw Festival, Tapestry New Opera Works, Eliana Cuevas, Aline Morales and Luanda Jones. He was the winner of the 2007 USA Songwriting Competition in the World Music category with his song, "Fado Torto". Simão has opened for Cesaria Evora and Celso Machado, shared a night with Brazilian reggae stars Chico Cesar and Rita Ribeiro, toured Portugal (2006); and in 2008, was the invited artist of the Portuguese Consulate and the Instituto Camões at the Festival de Printemps in Azzemour, Morocco. In 2017, he was nominated in 3 separate categories for the 2017 International Portuguese Music Awards (IPMA) and won Song of the Year with his composition "Três Anos" (Simão/Petrilli). In November of 2017, he was named World Solo Artist of the Year by the Canadian Folk Music Awards.
For booking enquiries, please fill out the form below, including as much detail as possible.